SERVICES
---


MECHANICAL CALIBRATION SERVICES
We provides expert mechanical and electro-mechanical calibration services to a wide range of industries around the world.


PRESSURE CALIBRATION SERVICES
Pressure is a sophisticated measurement discipline. But Fluke Calibration has the experts—and the best-engineered product solutions


ELECTRO-TECHINACAL CALIBRATION SERVICES
We have provided strong technical capabilities to ensure that our customers' electronic calibrations are precise-whether you require simple amp/volt meter electrical calibrations for general monitoring purposes or precision electronic calibrator calibrations for testing and calibrating your own instruments-we deliver outstanding electronic equipment calibrations to our customers worldwide.


FLOW CALIBRATION SERVICES
For users with a large number of flow meters, Flow Technology can provide and maintain precision, primary standard flow calibration equipment and trained metrology personnel on a permanent basis at your facility.

Welcome To Our Company

Caretek Calibration Laboratory is one of Pune's best mobile calibration service provider offering prompt& cost saving calibration services. Covering the whole of Maharashtra. We offer a complete and comprehensive service, which includes Mechanical & Pressure, Thermal, Electro-technical &Fluid Flow calibration, and certification.
The efficiency of our onsite calibration services means that we produce calibration certificates at the time of our visit. So that end of the day of calibration certificates are in your hand.
Our On-Site calibration Customers now have the opportunity to have all of their Calibration Certificates put onto a Memory Stick. The Certificates would be saved in PDF format and transferred to a Storage Stick and given to the customer for them to keep. This would then be updated every visit. This again cuts down on the amount of paper used, cuts down on time, and also reduces the amount of storage space needed in the office to store the Folders Also we can easily find out required certificate immediately at the time of audit.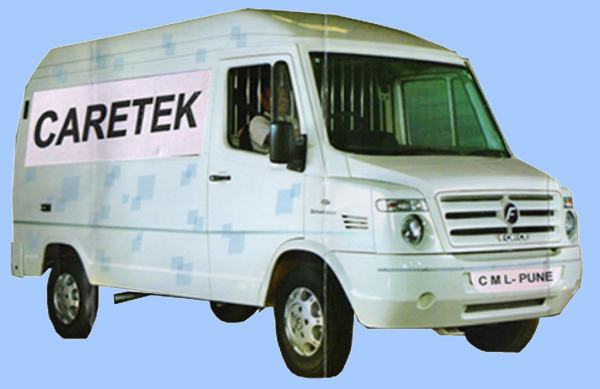 CONTACT US
---
Caretek Calibration Laboratory
---
Contact : MR.S.K.GHORPADE

Address : Shop No.3,4,5, Kaustubh Appt.,Mahalaxmi Soc.,
Lane No.4, Vitthalnagar Corner,
Anandnagar, Sinhagadroad, Pune - 411051